2018 Diablo Sunset
Diablo Sunset, a symbol of East Contra Costa living. A sight we all marvel about, when the spring sky turns orange and red in the evening hours, and Mt Diablo is painted in silhouette.
Our wine compliments this phenomenon. The Diablo Sunset is a blend of Zinfandel and Petite Sirah grapes, each with a long history and made world famous here in California. The wine embodies the strong characteristics of both varietals, and is well suited for being paired with a wide variety of Italian to Mexican dishes.
2018 estate grown and bottled red wine, 750ml, 14.6% Alcohol by Volume

2018 Zinfandel
Our Zinfandel demonstrates the care we take in our wine making process. Sustainable farmed and 100% sorted when harvested. The flavors of fresh pepper and light fruit dominate our wine, and is truly honest to the beautiful Zinfandel grape.

2018 Valdepeñas
Valdepeñas is a Spanish grape variety. It is a thick skinned variety that makes for deep red colored wines with moderate tannins, earthy in aroma varying from vanilla to tobacco and leather.
We choose this grape variety mainly for its use in Port wine, but because of its smooth, pleasant quality and varying aroma, Valdepeñas serves well with pasta or meat dishes and as a wine to sip alone. A well balanced flavorful red, a must try!
2018 estate grown and bottled red wine, 750ml, 14.5% Alcohol by Volume

2019 Touriga Nacional
Touriga Nacional is a red grape variety, considered by many to be Portugal's finest national treasure. Despite the low yields from its small grapes, it plays a big part in the blends used for ports, and is increasingly being used for table wine in the Douro and Dão. It has a marvelous floral aroma and a fresh light tart flavor of fruit, which makes an ideal summer wine and great for charcuterie boards.

2018 Tinta da Vida
Tinta Roriz, Tinta Cão and Souzão have long been well known for their use in Port wine. It is a combination of their acid structure, coloring, spicy flavors and aromas that make them ideal for creating exceptional Port wines.
By luck we were left with some extra grapes in 2015 and what else is there to do, but become a bit creative. After weeks and months of continued adapting and tinkering with this blend, the result is a fantastic Portuguese red wine, so full and complex that your taste buds fight trying to decipher its flavors.
We named this red wine Tinta da Vida, Ink of life, due to its dark color, grape varieties and unpredictable ways – just like life! We are excited the way this wine compliments our portfolio and its possibilities.
This wine pairs great with the less ordinary dishes, like:
Braised pork chops with crispy sage
Beef Wellington, with pâté and duxelles, wrapped in puff pastry
Lamb in spiced orange and thyme tagine
Spicy chickpea and spinach stew
2018 Estate grown and bottled red wine, 750ml, 13.8% Alcohol by Volume

2018 São Pedro
An all out fantastic port made 100% from Petite Sirah grapes. The amazing qualities of the Petite Sirah grape flourishes with its zesty spices and deep fruit characters.
This particular port pairs fantastically with a variety of aged cheeses.
2017 Knightsen Ruby
Knightsen Ruby is crafted from the spectacular Spanish Valdepeñas grape. This port is light and delicate with moderate tannins aged on neutral French oak. A perfect after dinner treat for a cozy fireplace moment.

2016 Bombordo
This signature port is created in the traditional Portuguese style as a vintage blend of four unique grapes. The very unique characters of Touriga Nacional, Tinta Roriz, Tinta Cão and Souzão form a complex and robust port that will pleasantly linger on your palette.
Challenge yourself by pairing this delight with a fine pepper steak.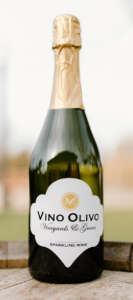 Sparkling Wine
Grand Cuvee Sparkling is crisp with aromas of pear, pineapple, and flavors of crisp green apple. A toasty, coconut finish completes our classic Grand Cuvee Sparkling. Alc. 11.5%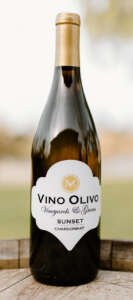 Sunset Chardonnay
Evidence of toasted oak, with hints of vanilla and popcorn. Alc. 13.7%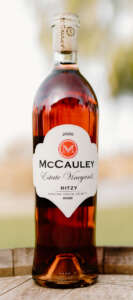 2018 Ritzy Rose
The nose is of cherries and strawberries. The taste reminds of fresh light strawberries, watermelon and hits of rhubarb. Alc. 13%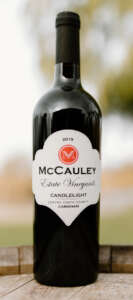 2019 Candlelight Carignan
Our Carignan is a full-bodied wine with fruit forward tannins, and flavors of cranberry, raspberry, and more subtle floral hints of rose petal and violet. The aromas are vanilla, fragrant sweet wood and light hints of coconut.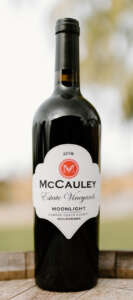 2018 Moonlight Mourvèdre
A full-bodied red wine with distinct tannins of dark fruit, and with complex floral and spicy aromas, including black pepper and thyme. Aged on French oak barrels for 2 years. Alc. 14.5%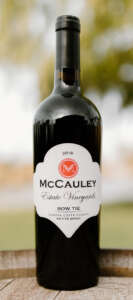 2018 Bow Tie Petite Sirah
Our Petite Sirah wine has an inky opaque color bursting with jammy fruit. Expect aromas of blackberry jam, brambles and black pepper. On the palate, the wine explodes with rich and bold tannins, which compliments the sweet berry-like flavors and smooth finish.